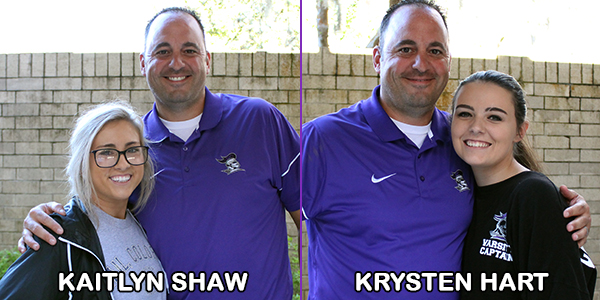 "Let's Glow All Knight" didn't happen overnight. A large contribution from Krysten Hart '18 and Kaitlyn Shaw '18 made homecoming a success. Their hard work also earned them recognition in the Student Spotlight this week. "The girls we're amazing," Ms. LaRoue- the Co-Student Council Advisor- boasted.
Secretary of the Senior class, Krysten Hart '18 spent her Saturday morning setting up the homecoming dance. "It took five hours," she admitted.
Earlier in the week, she spent time setting up the blacklights for the pep rally. Also in the New Media Academy, Hart dedicated time to gathering interviews for the homecoming pages in the new yearbook.
Senior Class President Kaitlyn Shaw '18 also heavily contributed to the homecoming events. Shaw and two others took on the task of creating the Senior Class banner. She also sacrificed her Thursday night to come in to set up the blacklights for the pep rally Friday
Shaw recalls being "… in and out of the media center with Ms. LaRoue and Mrs. Peterson" last week, tying everything together.
Both girls were extremely thankful to be recognized for their contributions to the events last week.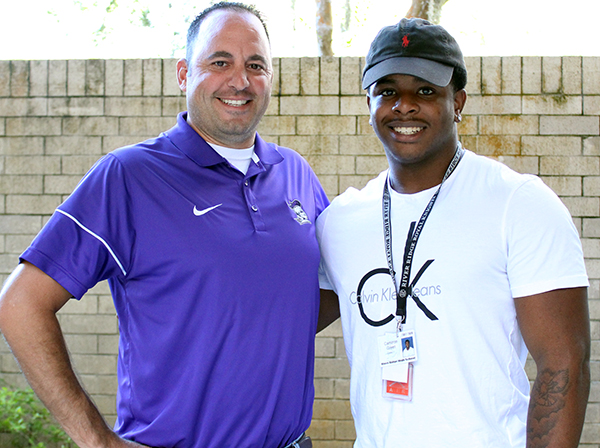 This time last year, Cameron Green '19 would have had a seat in the audience of a lecture on self-improvement. Now the speaker of the lecture, Green has used his trials and tribulations to teach others the importance of pushing one's self.
Green gave with speech hoping to teach kids the value of working hard to achieve their goals. He plans to take these lessons and achieve things himself. "Mostly focusing on school and working out every day to get ready for football season," are his primary concerns.
He hopes to get into Florida State University with his improved grades and performance on the football team next season.