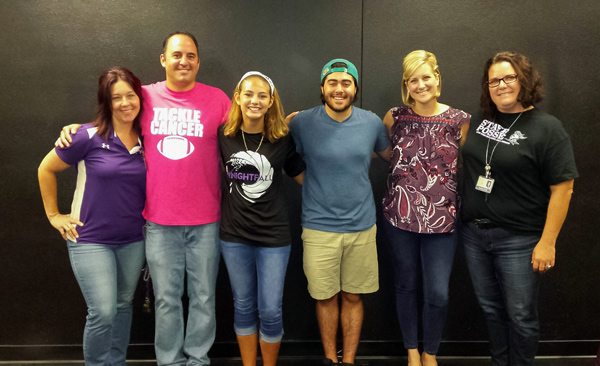 Hard work gets rewarded at River Ridge. Student Spotlight is teacher-nominated recognition of students the staff feel deserve acknowledgment weekly. Vivian Wright ('20) and Christopher Cavazza ('19) were awarded Students of the Week this morning.
Wright was elated to receive the news. She was recognized for being an amazing student in class and all-around hardworking.
In all honors classes with straight A's, Wright is off to a great start. She is also involved in art, band, and drama. "I've just been really pushing myself and I know I want to get into Juliard," she shared. Wright is running full steam ahead toward her goals.
Christopher Cavazza ('19) was delighted by the news. "I think it's very nice for the administration to pick out certain people who are doing good things throughout the school," he mentioned.
He has come a long way. Cavazza was recognized for his improved efforts and overall excellence. He has focused hard on improving his attendance and grades this year.
Cavazza has achieved this goal and then some. With an Honor Roll average, he is the President of the Thespians troupe and also works in the theater with the lighting board. Cavazza is an excellent example of the benefit of hard work.
Both Vivian Wright and Christopher Cavazza were awesome examples of next level Royals and rightfully recognized as such.